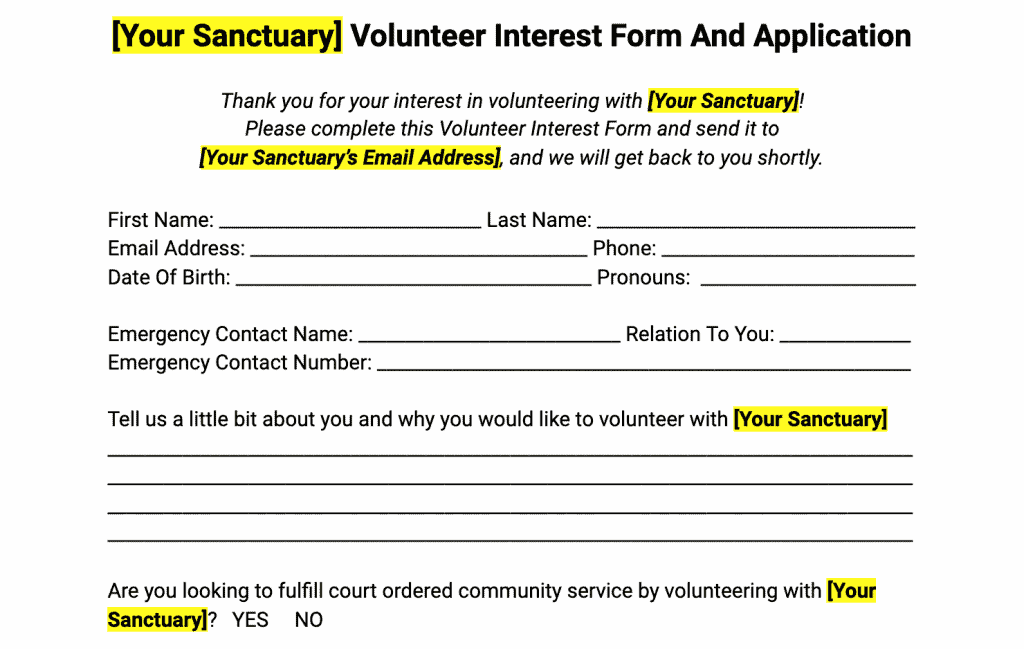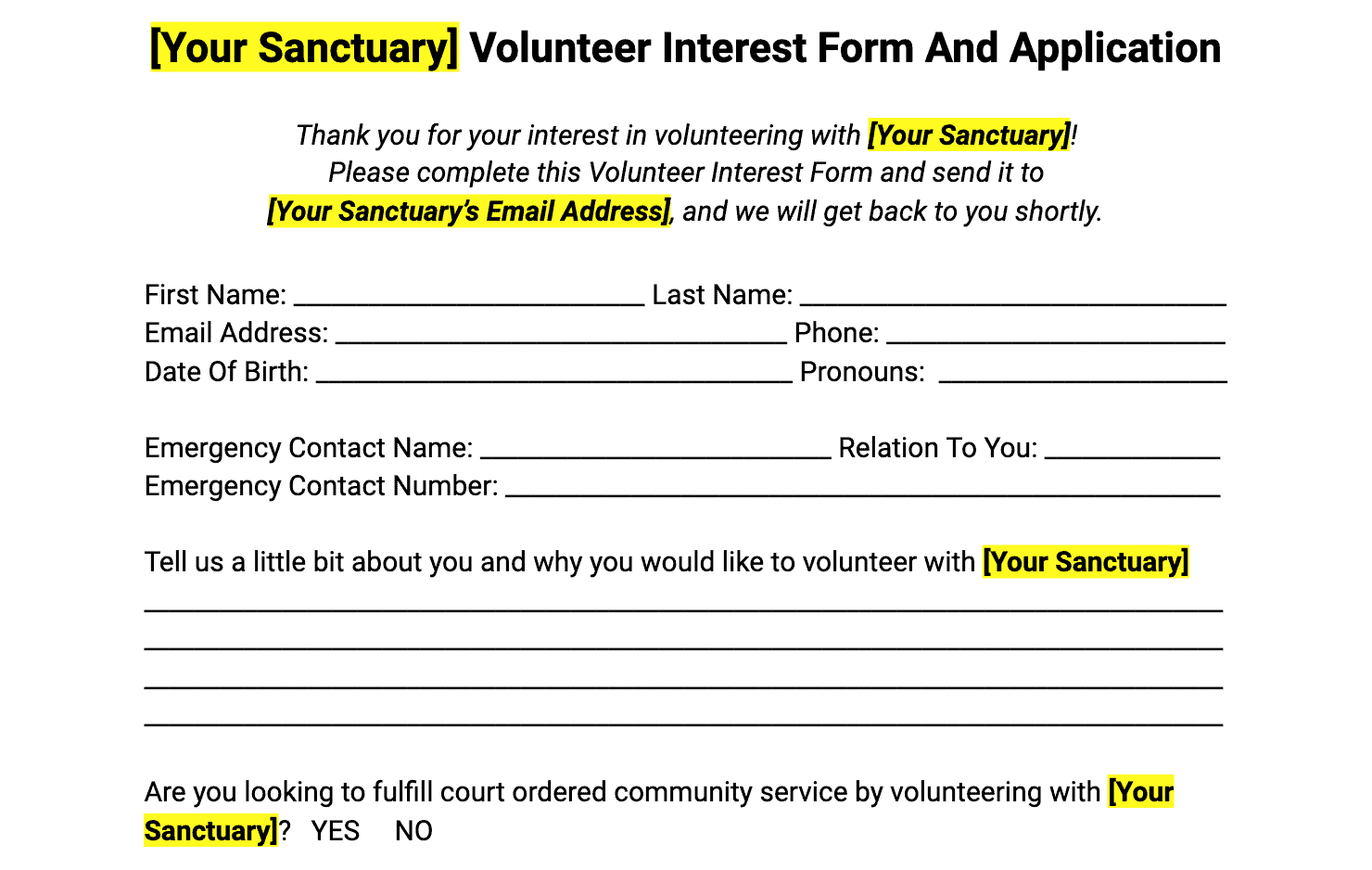 If your organization wants some organizational assistance bringing on volunteers, we've got a resource for you!
Click here to access a free Google Doc of the template of an Animal Sanctuary Volunteer Interest Form And Application! This free template includes a form that a prospective volunteer can use to describe themselves and their interests, sign a waiver, and sign a non-disclosure agreement (if your sanctuary wishes for them to do so).
When you click the link, you'll be granted your own copy of the document (only you will have access to the document and changes made). As with all templates, this is just a start, and should be carefully reviewed by your team and a legal professional in your region before being put into use! If you haven't already, please review our disclaimer.
If you would prefer to work in Microsoft Word, the template is also available to be downloaded below, in article attachments.
How useful was this resource?
Give it a rating!
Please consider leaving us feedback for this resource!
Thanks for your feedback!