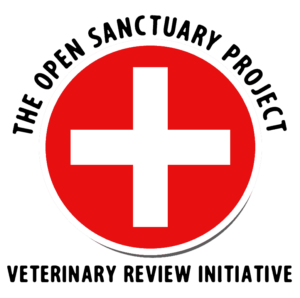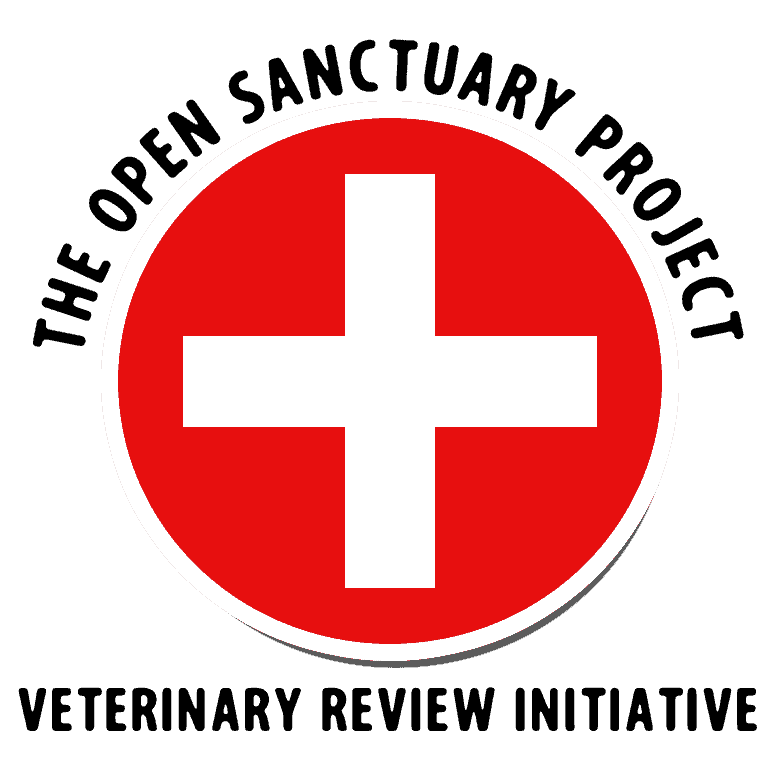 Updated July 21, 2021
At The Open Sanctuary Project, our organization is committed to providing responsible, reliable information for animal sanctuaries and the humans providing lifelong compassionate care to animals. However, although we have a significant amount of experience and experts to rely upon to provide this information, none of our staff are Doctors of Veterinary Medicine. As much of our information is medical in nature, we wanted to ensure that a veterinarian has reviewed sensitive resources so our readership can be confident that they are accurate and clear.
The Veterinary Review Initiative Launches
Starting in 2020, we have sought out veterinarians with farmed animalA species or specific breed of animal that is raised by humans for the use of their bodies or what comes from their bodies. sanctuary experience and an understanding of our mission to review selected resources. We have found excellent veterinarians who have since been reviewing resources, providing suggestions and further reading, and adjusting information for accuracy and clarity. Individual veterinary reviewers will be listed on their accompanying reviewed resources, unless they choose to remain anonymous.
Resources that have been reviewed by a veterinarian will have our Veterinary Review Initiative seal at the top to help readers identify these resources. If a resource is updated after a veterinary review has been conducted, we will identify the parts that have not yet been reviewed until a veterinarian can re-review that resource.
Help Support The Veterinary Review Initiative
Hiring a veterinarian to offer their expertise for a fair rate is a costly endeavor, but we believe it is a highly valuable component to our ongoing goals of providing sanctuaries and caregivers with the most reliable information possible. If you find our resources helpful, and would like to help us continue our Veterinary Review Initiative, please consider making a tax-deductible donation here! We are a 501(c)(3) nonprofit organization and rely upon community support to continue our mission. Every contribution truly helps!