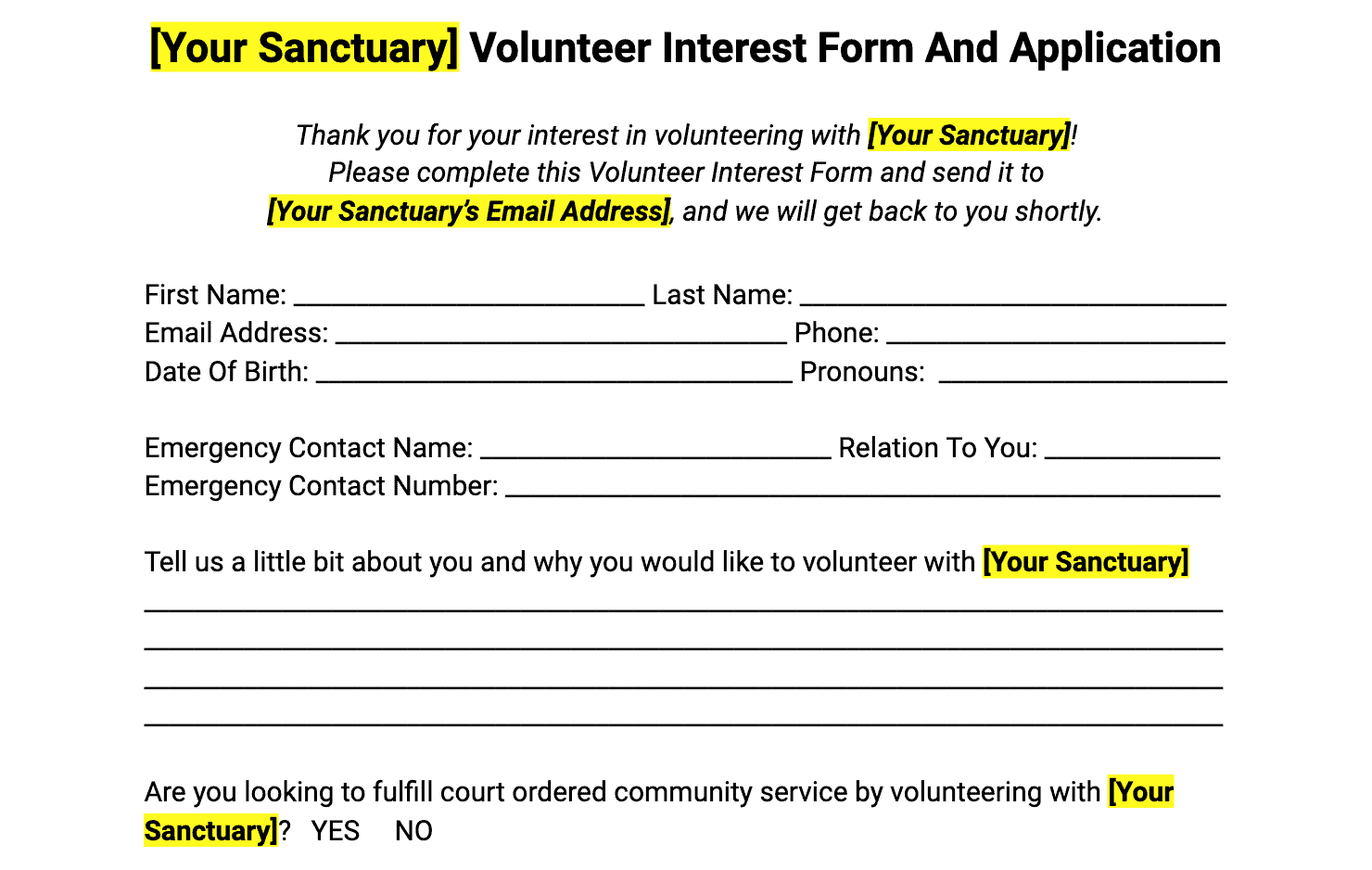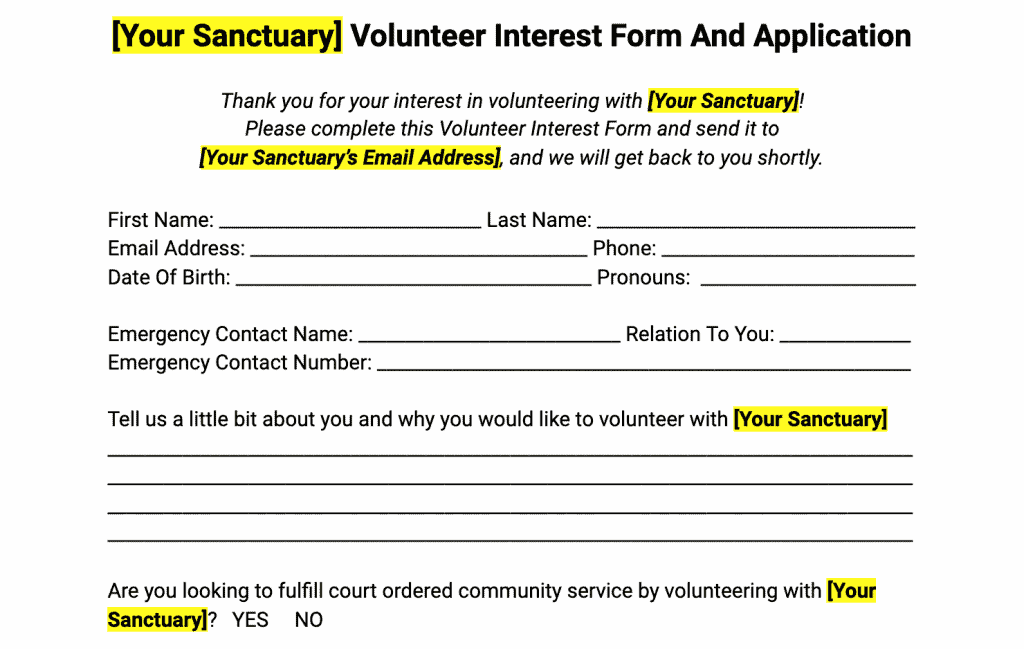 If your organization wants some organizational assistance bringing on volunteers, we've got a resource for you!
Enter your organization's (or your) name and email below to download a free downloadable template of an Animal Sanctuary Volunteer Interest Form And Application! This free template includes a form that a prospective volunteer can use to describe themselves and their interests, sign a waiver, and sign a non-disclosure agreement (if your sanctuary wishes for them to do so).
As with all templates, this is just a start, and should be carefully reviewed by your team and a legal professional in your region before being put into use! If you haven't already, please review our disclaimer.
Looking for a free downloadable animal sanctuary volunteer policy handbook? Check that out here!
We promise not to use your email for any marketing purposes! Would you prefer to access this form in a different way? Contact us and let us know!