This resource was updated in preparation for veterinary review. It was originally published on March 27, 2018.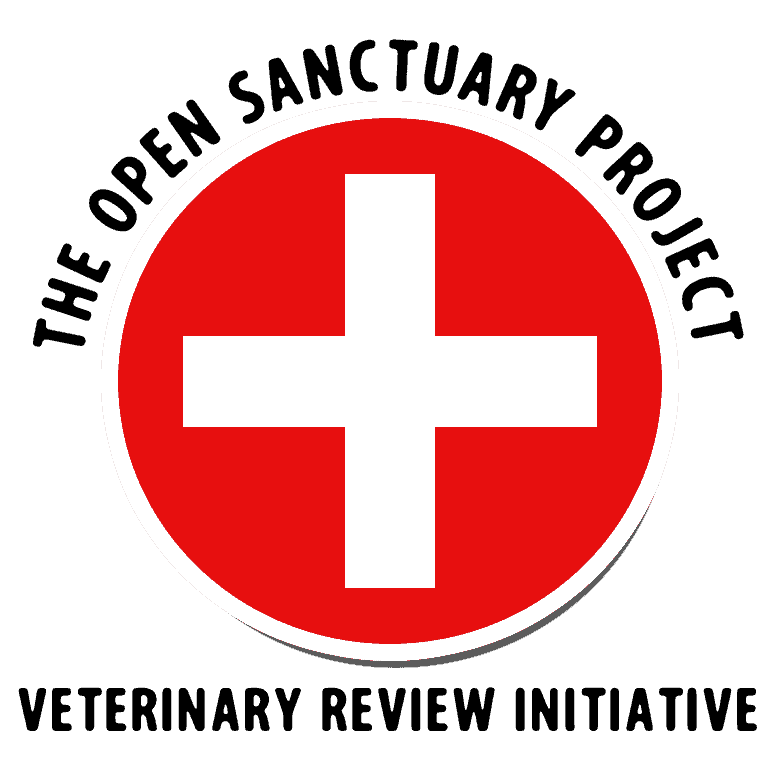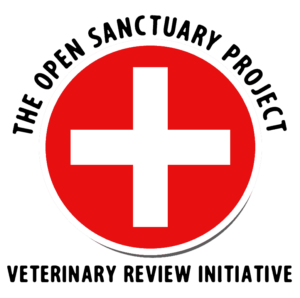 Providing access to appropriate veterinary care is a critical component of animal care. Before you consider starting an animal sanctuary or taking on the care of an animal, it's important to look into veterinary services in your area. While we realize this is not always possible, failing to line up veterinary care prior to welcoming animal residents can lead to situations where individuals in need of immediate care are left waiting while you scramble to find someone who can see them. In this resource we'll discuss important considerations to factor into your search and will also include tips for finding veterinary care in your area.
A Potentially Complicated Search
Before we get into the specifics of finding veterinary care, it's important to point out that depending on where you live and the species for whom you care, finding veterinary care may be more challenging than you expected. Just because you have an excellent veterinarian who cares for cats and dogs in town in no way means that they'd be ready or willing to take on a turkeyUnless explicitly mentioned, we are referring to domesticated turkey breeds, not wild turkeys, who may have unique needs not covered by this resource. or pig patient! Every veterinarian has different species-specific expertise, and less specific knowledge of other kinds of animals (we'll talk about this more below). As such, if you care for multiple species, particularly species who are vastly different such as avian and mammalian species, you will very likely need to work with multiple veterinarians. So even if you have a years-long relationship with a trusted veterinarian, don't assume that if you decide to care for additional species that they'll be willing or able to provide them with the veterinary care they need!
The Impact Of Veterinary Shortages
Unfortunately, it's not just about finding a veterinarian in your area who works with the species you care for – you also have to make sure they're accepting new clients. Just as animal sanctuaries must consider their capacity, so too must veterinary practices. In certain regions (particularly rural areas) veterinary shortages may complicate your search. Additionally, according to Dr. Lori Teller, American Veterinary Medical Association (AVMA) President, certain segments of veterinary medicine are also experiencing shortages. While she stresses that "AVMA data do not support the projected companion animalAn animal who spends regular time with humans in their home and life. Typically cats and dogs are considered companion animals, though many species of animals could also be companion animals. veterinarian shortage that has been reported," she does acknowledge that shortages exist in emergency practices, specialties, and equine and "food animal" medicine. While sanctuaries surely do not consider their residents "food animals," most species found at farmed animal sanctuariesAnimal sanctuaries that primarily care for rescued animals that were farmed by humans. technically fall under the "food animals" umbrella, meaning the shortages Dr. Teller describes may make it harder to find care for sanctuary residents.
The Uniqueness Of Sanctuary Care
While the number of farmed animalA species or specific breed of animal that is raised by humans for the use of their bodies or what comes from their bodies. sanctuaries has certainly grown in the last few decades, most farmed animalsA species or specific breed of animal that is raised by humans for the use of their bodies or what comes from their bodies. continue to live in commercial agricultural operations where they are only allowed to live for a fraction of their natural lives and where the focus is on "production" and food safety rather than on individualized care. This is reflected in the kind of training and experience veterinarians receive. Particularly if there are no other farmed animal sanctuaries in your area, you may find that most (or even all) veterinarians in your area have no experience working with farmed animal species in a sanctuary or companion animal context. As a result, they may not have had the opportunity to care for farmed animals past the age at which they are typically killed in agricultural settings, and they may not have experience managing certain health conditions that farmed animal sanctuaries typically see. For example, they may have little to no experience providing elder care, including managing pain associated with osteoarthritis, or managing reproductive health issues in chickens. Additionally, there may be conditions they are very familiar with, but that they have never had the opportunity to manage or treat because those options are not typically pursued in agricultural settings.
Veterinarians who have not had the opportunity to work with farmed animal species outside of agricultural settings may be surprised by the individuals for whom you care. For example, a veterinarian who has had a decades-long career working with cowsWhile  "cows" can be defined to refer exclusively to female cattle, at The Open Sanctuary Project we refer to domesticated cattle of all ages and sexes as "cows." or pigs may never have had the opportunity to work with an 18 year old Holstein steer or a 10 year old Yorkshire pig, and you may find they are surprised (and maybe even a tiny bit intimidated) by how big these individuals can get! Similarly, a veterinarian who is experienced working with avian species or even chickens, more specifically, may have never had the opportunity to work with a Cornish cross chicken. Not only might they be unfamiliar with the specialized care they require, some may even feel strongly (though incorrectly) that Cornish crosses cannot be cared for past the age at which they are typically slaughtered. In addition to issues with comfort levels around full grown farmed animals they are not used to seeing, in some cases, the standard equipment veterinarians have available may not be able to accommodate individuals over a certain size.

Finding veterinary care for farmed animals, in general, can be more challenging than finding care for more commonly accepted companion animalsAnimals who spend regular time with humans in their home and life. Typically cats and dogs are considered companion animals, though many species of animals could also be companion animals. such as dogs and cats, but even within the broader category of "farmed animals," finding care for certain species or breeds may be more difficult than for others. Of particular note, finding veterinarians who are comfortable working with Cornish crosses and large breedDomesticated animal breeds that have been selectively bred by humans to grow as large as possible, as quickly as possible, to the detriment of their health. pigs can be challenging in many places. In fact, finding a veterinarian who is willing and able to euthanize a large breed pig using gentle, non-physical methods can be particularly challenging. You can read more about this topic here.
Finding A Primary Veterinarian (Or Veterinary Practice)
When identifying veterinary services in your area, it's important to consider both primary care and emergency care. First let's consider the role of the primary care veterinarian. Similar to in human medicine, primary care veterinarians focus on wellness and disease prevention, in addition to caring for patients who are sick or injured (though each practice/veterinarian will have their own specific capabilities and some situations may require the involvement of additional veterinary services). When seeking a primary care veterinarian, you are looking for a practice/veterinarian that can provide most of the veterinary services your residents will need. This includes performing wellness and sick patient examinations, creating treatment plans, prescribing medications, and making recommendations regarding general care practices (i.e., vaccine protocols, parasite management, diet recommendations, etc.). As mentioned above, each veterinarian will have their own areas of expertise and will typically only see certain species. Therefore, if you care for multiple species, you may need multiple primary care veterinarians. Up next, we'll take a look at some of the different areas of expertise a veterinarian might have that may be reflected in the name of the practice they are affiliated with or its description. Some veterinary practices are "mixed practices" and will have a combination of the following areas of expertise.
Practice Areas
The following information is merely informative and is no guarantee that a veterinarian in your area sees a particular species. When looking into veterinary options in your area, it's always a good idea to reach out via email or phone to get more specifics about the species they see, the services they provide, and whether or not they are accepting new clients.
"Companion Animals"
Companion animal veterinarians (sometimes referred to as "small animal veterinarians") focus on the species most commonly thought of as companion animals. For some, this may mean they only see dogs and/or cats, but others may see additional species such as rabbitsUnless explicitly mentioned, we are referring to domesticated rabbit breeds, not wild rabbits, who may have unique needs not covered by this resource., cavies, hamsters, or other small mammals. Though sanctuary caregivers are seeking veterinary care for their residents that is on par with typical companion animal medicine, your local companion animal veterinarian may have little to no experience working with farmed animal species and/or may not have the facilities and equipment necessary to work with them.
"Large Animals"
As the name suggests, large animal veterinarians (sometimes referred to as "livestockAnother term for farmed animals; different regions of the world specify different species of farmed animals as "livestock". veterinarians") see large mammalian species such as ruminants, equines, pigs, and camelids, though not all large animal veterinarians will be willing to see all of these species. For example, some veterinarians may only see equines and others may focus on ruminants. Large animal veterinary medicine is sometimes referred to as "food animal medicine" or "production medicine" because these veterinarians primarily work with animals in agricultural settings where they are raised for food or food production. Large animal veterinarians are often trained to focus on things like productivity and may be more accustomed to settings where they are assessing herds and flocks rather than providing individualized care. However, this does not mean that a large animal veterinarian cannot be a great asset to your sanctuary. In fact, you might find a large animal veterinarian who is very excited about the prospect of providing individualized care and working outside the constraints of agricultural settings, even if they do not fully understand or support your sanctuary's missionThe stated goals and activities of an organization. An animal sanctuary's mission is commonly focused on objectives such as animal rescue and public advocacy..
"Exotic Animals"
Veterinarians who work with "exotic" species typically see species not covered by companion animal veterinarians (i.e. dogs and cats) and large animal or farm vets. This includes but is not limited to mini pigs, small mammals (such as cavies, rabbits, rats, hamsters, etc.), reptiles (such as snakes, turtles, or lizards), amphibians, birds, and possibly fishesWhile "fish" is often used to refer to multiple fishes, we use "fishes" to underscore that each fish should be considered as an individual with their own needs, preferences, and abilities, rather than as a monolith consisting of thousands of different species., though each exotic veterinarian will likely have specific species they focus on. While exotic veterinarians may see birds, and some may even focus exclusively on birds, they may be more accustomed to seeing parrot patients than chickens or other farmed bird species. However, if they're willing to see farmed bird species, you may find they're a great fit for your avian residents, including Cornish crosses, even if there's a bit of a learning curve at first.

Similarly, exotic veterinarians who see mini pigs may be willing and able to see large breed pigs, but this is not always the case. Because they are accustomed to caring for pigs as companion animals, they may have more experience in things like elder care and the management of certain conditions than a farm vet or a large animal vet, but they may not have much experience with some of the unique challenges large breed pigs face. Given the significant difference in size between mini pig breeds and some large breed pigs, you may find that some of the equipment they use simply cannot accommodate large breed pigs.
Facilities/Services
In addition to considering the species a particular practice or veterinarian works with, you may also need to consider mobile versus stationary practices. Depending on where you are located, this may come up more for larger species than small animals. Some practices may be completely mobile or completely stationary, while others may offer a mix of services.
Mobile Veterinary Services/Practices
Mobile veterinarians (also called ambulatory veterinarians) travel from client to client and see patients where they live. Mobile veterinarians bring the supplies they typically need (or know they'll need for a specific appointment) with them so that they can perform services almost anywhere (such as in a pasture or a pen). Some even have special mobile units that serve as mobile exam rooms or surgical suits. While there may be certain procedures/services that a mobile veterinarian cannot provide (which will vary depending on their setup and equipment), having access to a primary care mobile veterinarian can be very useful. Not only does it cut down on the need to transport residents, but it also gives the veterinarian an opportunity to see your facilities and get a better idea of the care you provide and the unique challenges you may face. For large mammals, in particular, having access to a mobile veterinarian can be crucial. Transport of large individuals such as cows can be both stressful and dangerous, and in the case someone is ill, physically moving a larger mammalian resident into a transport vehicle may not be possible or safe.
Stationary Veterinary Practices
A stationary practice is one that has a physical clinic/hospital where services are provided. As with a mobile practice, there is often some variation between practices in terms of the services they provide. In some cases, the name will give you an idea of the services they can provide, though we always recommend contacting any practice you hope to learn more about. Veterinary/animal hospitals typically offer a wider range of services than a clinic and are able to perform more services in-house (including certain diagnostics and surgeries). While not all facilities that include "hospital" in the name can provide 24 hour hospitalization, they may be better equipped to accommodate an emergency situation than a clinic, which may be more geared towards routine care. Whether you go with a clinic or a hospital, make sure you understand the capabilities of the facility so that you account for any potential limitations.
Tips For Finding A Primary Care Veterinarian In Your Area
We know finding appropriate veterinary care for farmed animals isn't always easy. Below are some tips that may aid you in your search.
Expand Your Search Area
While it's most convenient to have access to veterinary care close by, depending on where you are located, you may find that expanding your search radius results in many more options, which may even include a veterinarian or practice with experience that more closely matches what you are looking for. While mobile veterinarians typically service a specific area, it never hurts to inquire about whether or not they'd be willing to travel outside this area. Who knows, they may already be considering expanding their service area or may be willing to make an exception!
Make Some Calls
Rather than just writing off a certain practice as not an option because of information on their website regarding the species they see, consider giving them a call and politely inquiring if they would be willing and able to see additional species. If you happen to care for the species they focus on, starting by establishing a relationship with them as the primary veterinarian for that species may "get your foot in the door." Once you've established a good relationship, they may be open to seeing other residents in your care. If they're not, perhaps they can recommend one of their local colleagues.
Make The Most Of A "No"
Similarly, if you reach out to a veterinary facility and are told they are unable to help you either because they do not work with certain species or because they are not taking on new clients, ask if they can recommend other practices in the area.
Ask Other Sanctuaries For Recommendations
If you're aware of other sanctuaries in your area (or broader region) that care for similar species as you, ask them if they have worked with veterinarians they would recommend. Of course, you would need to do your own due diligence to make sure they would be a good fit for your needs, but in some cases, working with a veterinarian who already works with another sanctuary could be quite beneficial, particularly if you know both sanctuaries share a similar Philosophy of Care and care standards.
Contact Your State's Veterinary Medical Association
You could also try contacting your state's veterinary medical association (VMA) for a list of veterinarians in your area. Some state VMA websites even have a Find-A-Vet tool! Folks outside of the US should see if there are similar associations they can contact.
Look Into Constituent Allied Organizations
Similarly, you may be able to locate veterinarians in your area who focus on certain species or who provide certain services through allied organizations they belong to, such as The American Association Of Small Ruminant Practitioners or The Association Of Avian Veterinarians. As with state VMAs, some of these allied organizations have a Find-A-Vet tool on their website.
Focus On The Positives
While you may have certain expectations in terms of the care you want a veterinarian to provide your residents, if you find a veterinarian or practice that feels like they are mostly a good fit, but they are unable to provide certain services you are looking for, don't rule them out! They may still be an excellent primary care veterinarian for your residents and may be able to make recommendations regarding the services they are unable to provide. For example, if you've found a wonderful mobile veterinarian who sees pigs but is unable to perform laparoscopic ovariectomies, see if they can refer you to someone who can!
Securing Emergency Veterinary Coverage
While finding appropriate primary care is key, you also need to make sure you have a plan in place for emergency care. Be sure to inquire about your primary veterinarian's availability so you can plan for times when they are unavailable. Each practice's hours and services will be different, so be sure to consider coverage for after-hours care, weekends, and holidays. Some practices may have regular business hours but also offer after-hours emergency care when needed. For example, a practice may have veterinarians on call after hours that you can either reach directly or that can be reached through an answering service. Not all veterinary practices will have these services – in some cases, once they are closed, you will be unable to reach anyone until they open again.
In addition to considering care that is needed outside of business hours, also consider their ability to accommodate an urgent matter that comes up during the day. While some practices may offer same day appointments, these can fill up quickly, and if something comes up later in the day, they may not have room to squeeze you in. In some cases, a stationary practice may allow you to drop off a resident so that they can be assessed and tended to in between other appointments. However, not all practices have the facilities to accommodate this. Given the nature of mobile practices, squeezing in a visit may be even more complicated if it's not in the area of their other appointments. Another consideration with both mobile and stationary services is their ability to manage different emergencies. In some cases, it may be best to have the individual hospitalized at a facility that can run necessary diagnostics in-house and that can provide necessary supportive care. For example, a mobile veterinarian may be able to perform immediate life-saving interventions to address bloat in a ruminant, but if a goat resident appears to have a urinary blockage, they may recommend you rush them to the nearest hospital instead.
Emergency Veterinary Hospitals
Once you've assessed your primary veterinarian's availability and ability to respond to emergencies, you'll want to identify facilities in your area that can provide emergency care when needed. Emergency veterinary hospitals typically have extended hours that cover times when most primary care practices are closed. Some, though not all, are open 24 hours a day, 7 days a week, 365 days a year. In addition to extended hours, emergency hospitals are often able to do more advanced diagnostics than a primary care practice (though every practice is different). They also have staff who are experienced in triage and emergency and critical care. (However, depending on the species for whom you care, emergency veterinarians may not be very familiar with that particular species.)
Rather than requiring an appointment, emergency veterinary hospitals often function much like human emergency rooms where individuals are seen based on urgency. In some cases, this means bringing the resident in need of emergency care to the hospital and being prepared to wait. Other times, an emergency hospital may require that you first connect with someone (either in their office or a veterinary triage service partner) to evaluate whether or not the case is urgent or can wait for a scheduled appointment. After you've identified an emergency facility in your area, it's a good idea to look into their protocols so that you know how to proceed during an emergency (though of course things can always change).
If you're having trouble identifying emergency services in your area, check in with your primary care veterinarian! They should be able to make recommendations. Emergencies are stressful and a quick response can sometimes mean the difference between life and death, so it's important to have a plan in place ahead of time. You do not want to spend precious time looking into emergency services in your area while in the middle of an emergency!
SOURCES:
Types Of Veterinarians And What They Do | Ross University School Of Veterinary Medicine
How Is An Emergency Animal Hospital Different From A Primary Care Veterinary Clinic? | Animal Emergency Hospital Volusia
What Do Board-Certified Veterinary Practitioners Do? | American Veterinary Medical Association
Are There Different Types Of Veterinarians? | Sleepy Hollow Animal Hospital