This resource was updated as part of the veterinary review process. It was originally published on January 26, 2023.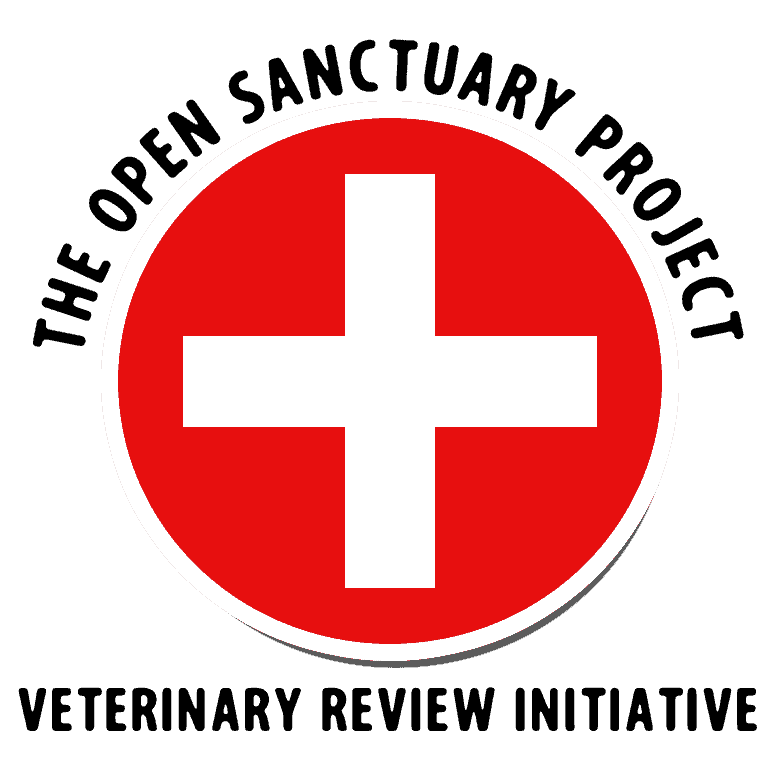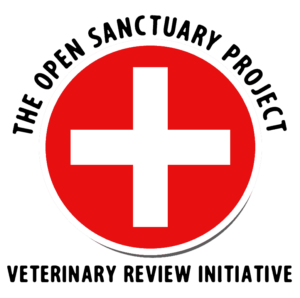 Depending on your sanctuary's location, you may experience frequent or seasonally rainy, damp, or humid conditions. You may struggle to keep living areas and residents dry during these times. Persistently damp conditions can cause various care issues, from maintenance, safety, and logistics issues on the sanctuary grounds to actual health conditions among residents. One health issue associated with wet climates among equine, ruminant, and camelid residents is rain scald, also called rain rot. If you are in an area with wet weather, learning to identify and, ideally, prevent rain rot is essential, as is knowing how to care for residents who develop this treatable condition properly. This resource defines rain rot and looks at risk factors, how different species are affected, and how to identify rain scald and care for affected residents.
What is Rain Scald?
While caring for equine, camelid, or ruminant residents, you may have encountered terms such as rain scald, rain rot, lumpy wool, strawberry hoof rot, mud fever, or greasy heel. These are all colloquial terms for similar issues caused by the same bacteria, though some refer specifically to the affected areas of the body. So what exactly is rain rot? Rain rot develops when a dormant bacteria living on the skin's surface, Dermatophilus congolensia, is activated by moisture and enters through tiny breaks in the skin. Something as small as a fly bite is enough to allow the bacteria to enter the skin's surface and cause an infection. Your veterinarian may refer to this condition as dermatophilosis.
While we are still determining its natural environment, researchers believe it may live naturally in the soil but attempts to isolate it have yet to be successful. It is an infectious condition that can be spread through direct contact with an infected resident or with objects (fence posts, blankets, brushes, food bowls, etc.) the infected individual has touched. It may also spread through insects biting an infected resident and then others.
Signs Of Rain Scald
Rain scald has a pretty distinct set of characteristics. You might see more or less of these signs depending on the severity of the condition. It is important to note that other skin conditions cause some similar symptoms, and it is important to have a qualified veterinarian diagnose the issue before attempting treatment.
Coarse, tufted coat
Scabby lesions
Mats of hair that look like the head of a paintbrush in horses and

cows

While  "cows" can be defined to refer exclusively to female cattle, at The Open Sanctuary Project we refer to domesticated cattle of all ages and sexes as "cows."

(Pyramid mats of wool and scabs are seen in sheep)
Hair loss
Flaky skin
Swelling
Inflamed skin
Oozing pus
Bloody, raw skin
Risk Factors
While high humidity and a wet climate are obvious risk factors, several other factors can increase the risk of an individual getting rain scald. Let's take a look at some of them:
High humidity
High temperatures and dampness
Wet climate
Flies
Ectoparasites
Lack of access to dry shelter and dry ground
"Unattended" or improper blanketing (sweating under a blanket or wearing a damp blanket)
Health status (immunocompromised)
Rain rot can be acute or chronic. In milder cases, it may resolve independently in a few weeks, given the right conditions. However, you should never let it go untreated. Left untreated, the condition can worsen, become a chronic issue, or cause other health problems. Some affected individuals may suffer from chronic infections. This can have a significant impact on their well-being. Not only might they be in pain or uncomfortable, but they will also have to be separated from contact with other residents.
Areas Most Commonly Affected
Rain scald can develop anywhere on the body, and individuals might have fifty percent or more of their bodies covered in severe cases. However, most cases are not so severe and are limited to specific areas. Different species may more commonly present with dermatophilosis in different areas of their bodies.
Horses
Back
Rump
Neck
Top of head
Sometimes lower limbs
Donkeys
Shoulders
Back
Rump
Lower limbs (referred to as mud fever)
Cows
Muzzle
Tips of ears
Shoulders
Withers
Back
Rump
Udder/scrotum
Lower limbs
Sides
Face
Ears
Back
Withers
Udders
Lower limbs (strawberry hoof rot)
Goat
Nose
Ears
Lower limbs
Back
Alpacas/Llamas
Diagnosis
Immediate Steps
While you should always contact your veterinarian if you suspect rain scald, there are several things you can do immediately upon noticing the issue, and can be done while you are waiting for your veterinary appointment.
Get them somewhere dry and well-ventilated.
Keep the skin dry (watch for sweating or humidity underneath stable blankets)
If you suspect rain rot, separate them from other residents.
Do a thorough inspection of their skin, paying particular attention to the most common sites as outlined above. (wear gloves!)
Check other residents for signs.
Remove any items (blankets, brushes, bowls) they have come into contact with.
Treatment
Depending on the species and severity of the infection, your veterinarian may advise you to carry out different treatments. If the infection is severe, they may recommend oral or injectable antibiotics. You should also know that there is no completely effective treatment, particularly for severe cases. Treatments are aimed at improving symptoms and controlling disease, but may not 100% eradicate it for severe cases. Generally, treatment involves the following:
Keeping them dry! (by far the most effective treatment, and may involve bringing the individual indoors)
Clearing away loose hair and scabs (gently)
Cleaning the area with chlorhexidine or something similar
Applying topical antibiotics or powders
Injections of anti-inflammatories (as prescribed by your veterinarian) may improve well-being of the individual in some cases
Prevention
The best prevention is to ensure residents have constructed shelters, stay dry during rainy seasons, and have access to the ground where there isn't standing water or deep mud. Other preventative measures include keeping infected residents and contaminated items away from other residents and providing susceptible residents with waterproof coats if they are to be outside. Care must be taken to ensure they are not sweating under their coats. This can also cause the bacteria to become active.
We hope you have found this resource helpful! Rainy weather can make resident care more challenging. Rain scald can be tricky, but prevention and early treatment are possible. Knowing how to prevent and identify signs of infection and care for affected residents will help you be ready to provide the best care possible.
Infographic
Looking for an easy way to share rain scald prevention and care tips? Check out our infographic here!
SOURCES
Rain Rot | Total Equine Veterinary Associates
Care Of Donkeys Through Winter | The Donkey Sanctuary
Lumpy Wool – A Skin Disease Of Sheep | State Of New South Wales
Treatment Of Dermatophilosis With Oxytetracycline And Tylosin Combination In Saanen Goat Kids | Veteriner Fakültesi Dergisi
Disorders Of Skin In New World Camelids | International Journal Of Camel Science